The internet is abuzz this night after Twitter CEO Jack Dorsey announced via a tweet today that Twitter has chosen Ghana as its location for its African headquarters.
In his tweet, Jack wrote:
Twitter is now present on the continent. Thank you, Ghana and Nana Akufo-Addo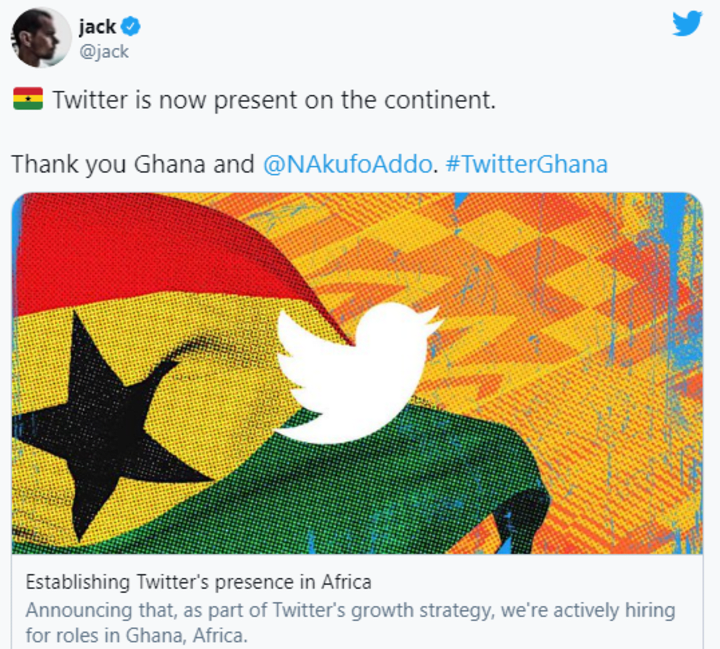 On WHY the company selected Ghana as their choice for location, the company wrote:
As a champion for democracy, Ghana is a supporter of free speech, online freedom, and the Open Internet, of which Twitter is also an advocate. Furthermore, Ghana's recent appointment to host The Secretariat of the African Continental Free Trade Area aligns with our overarching goal to establish a presence in the region that will support our efforts to improve and tailor our service across Africa.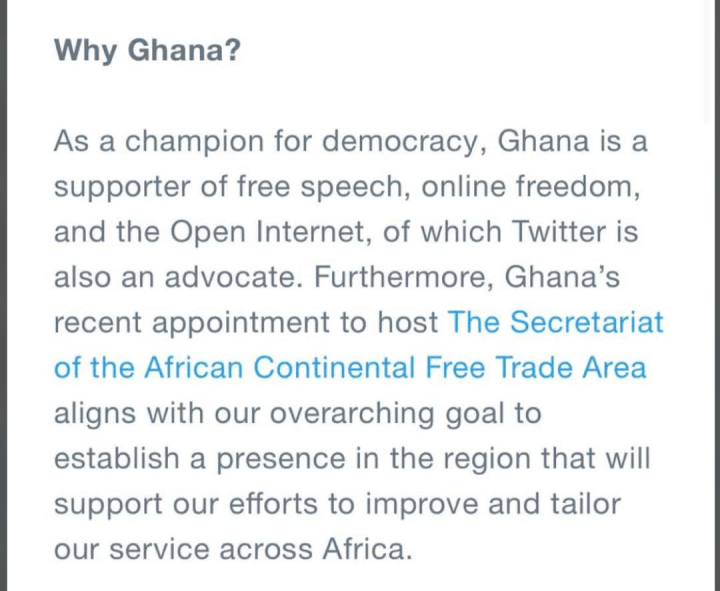 Responding and reacting to the news, Nigerian celebrities took to social media and the long story short is that people are MAD! Let's look at some of the responses.
1. Rita Dominic
Nollywood actress Rita Dominic quoted a posted by a Twitter user by the name of Dr. YASIIN who said:
Twitter picking Ghana over Nigeria says a lot. But if they're going by precedent, Nigeria literally bleeds investors dry. Gokada, Shoprite, MTN. The earlier we stop paying lip service to "ease of doing business" we throw around, the better. The rest of Africa has left us behind.
To which Rita responded,
"The rest of Africa has left us behind"

2. DJ Switch
Nigerian DJ, DJ Switch posted this meme,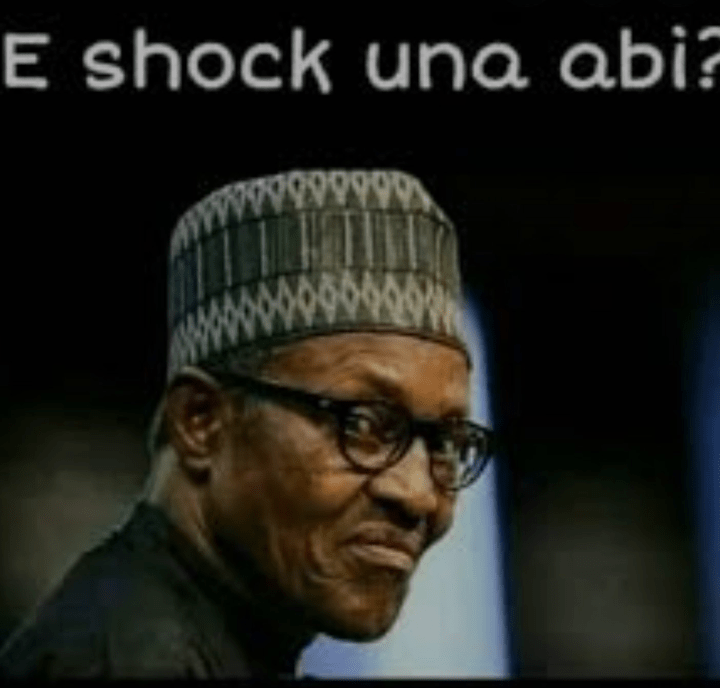 With the caption:
Congratulations Ghana! Well deserved! A huge win for young people especially…!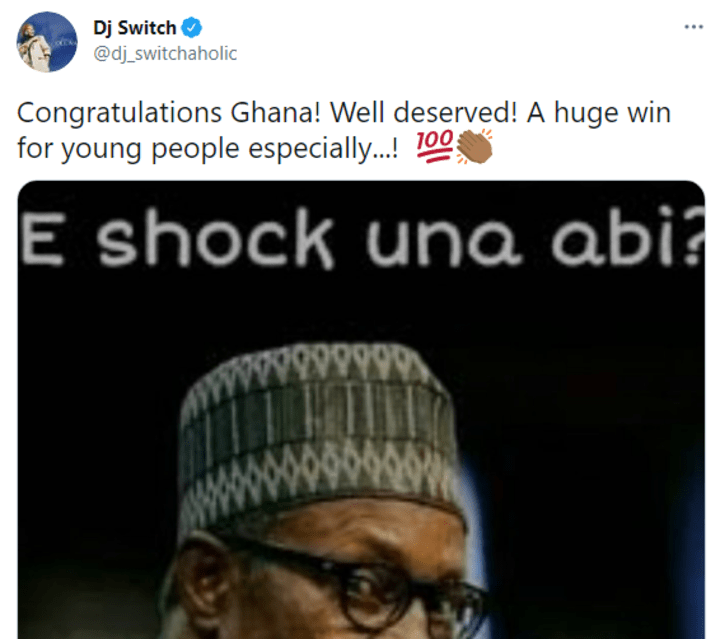 3. Samklef
Nigerian musician Samklef said:
Be like Say Na Ghana go be the investment destination. See as our clueless politicians destroy Nigeria.

4. Ubi Franklin
Manager and celebrity blogger Ubi Franklin asked:
Who is moving to Ghana?

5. Dencia
Nigerian musician Dencia reacting to Jack Dorsey's announcement tweet said:
The (Ghanaian) employees better get same payment as Twitter employees in America cuz we know how this goes.The Caucasians stay using Africans for free or less . The top positions need to be held by BLACK (Ghanaian) not some Caucasian who will say he was born in Ghana !! We know how this goes.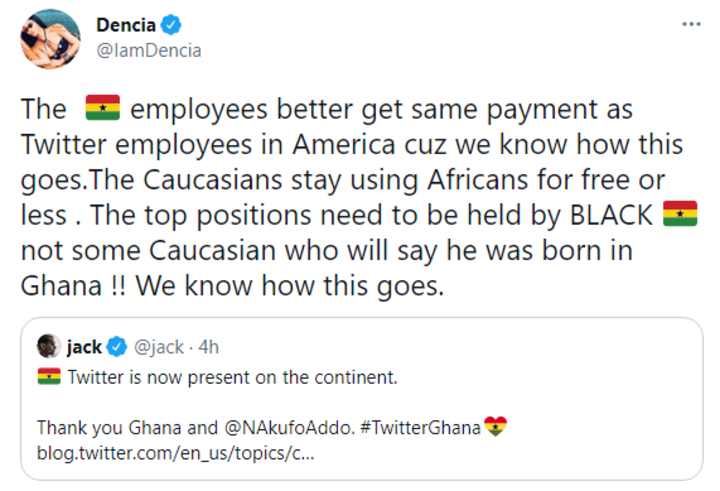 6. Reno Omokri
Nigerian author and speaker Reno Omokri said:
This is what happens when a country has a President, instead of a UK resident. Congratulations Ghana!

Are Nigerians not ashamed that in 5 years, the only thing we exported to England is our President?

We import refurbished cars from UK

We import refurbished phones from UK

Must we also import a refurbished President too?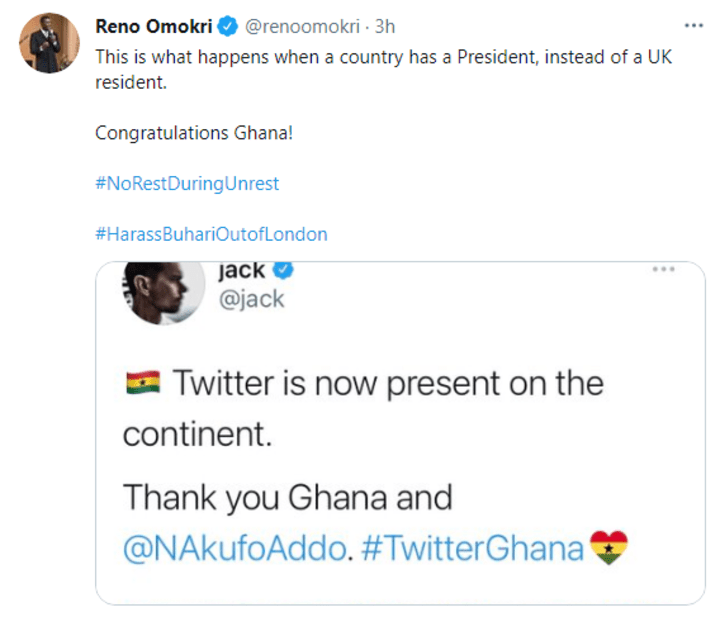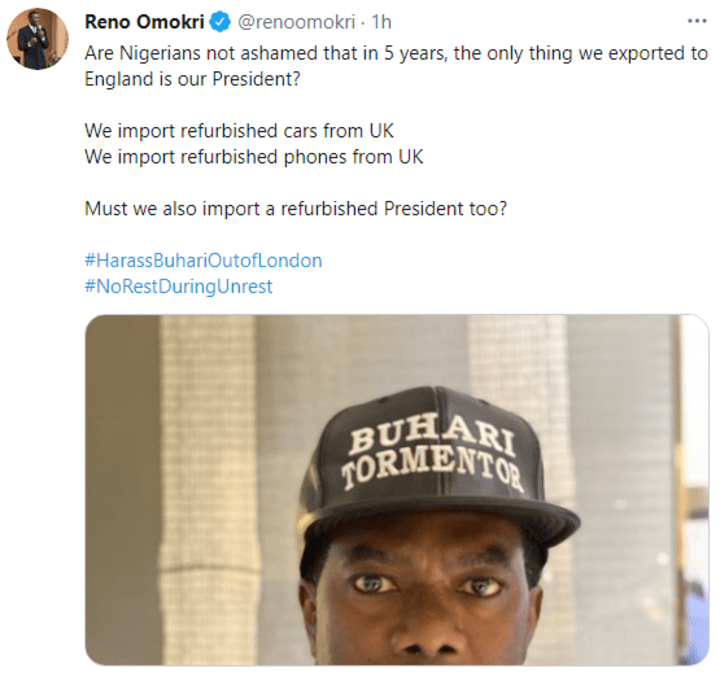 7. Dr. Olufunmilayo
Popular online doctor and influencer, Dr. Olufunmilayo wrote:
Ghana has 31million people.

8million social media users.

Nigeria has 200million people.

33million social media users.

*Guess where Twitter chose as headquarters of African Operations? Ghana!

We ban crypto.

Kill small business.

Oppress young people.

This is why nobody rates us.

This is a country where the official govt policy is to kill businesses, wreck innovation and massacre young people.

Then you wonder why investors will rather run to another country.

Healthcare ZERO

Power supply ZERO

Security of lives ZERO

Security of properties ZERO

Free speech ZERO

Human rights protection ZERO

Respect for human dignity ZERO

But somehow we expect investors to come in with their money with all of these unfortunate daily horrible realities.

Everything starts and ends with leadership. When you have foolish leaders, the country suffer.